Engineering & Construction
Environment
Telecommunications
Renewable energies
Ventures
Real estate
Explore our business areas
Photo by Luís Pinto, finalist of the Emergentes dst Award 2011.
Respect. (from the lat. respectu) n. 1. respect; 2. consideration; high regard; 3. deference; compliance; veneration; 4. honour; worship; 5. relation; refererence...
We believe that everyone should be respected for their work, for their attitudes, opinions and options.
Photo by Mila Teshaieva, finalist of the Emergentes dst Award 2011.
Rigor. (from the lat. rigore) n. 1. harshness; strength; 2.fig., severity; punctuality; accuracy.
There is no "more or less levelled", "more or less upright", "more or less clean" or "more or less safe", but rather "levelled", "upright", "clean" and "safe". The rigour is reflected in our procedures, in time and in the rules to follow. In the light of moral and principles, being severe means being rigorous.

Photo by , finalist of the Emergentes dst Award 2012.
Passion. (from the lat. passione) n. 1. intense and usually violent feeling (affection, joy, hate, etc.) which hinders the exercise of impartial logic; 2. derived from a feeling; 3. great predilection; 4. partiality; 5. great grief; immense suffering...
Under the sign of passion – a text of the Portuguese poet Regina Guimarães – is our icon. Passion is to reveal great enthusiasm for something, favourable encouragement or opposite to something.
It is the sensibility transmitted by an architect or engineer through work.
Passion is the dedication to a project. Passion is a state of warm soul.
Photo by Jakub Karwowski, finalist of the Emergentes dst Award 2012.
Loyalty. (from the lat. legalitate) n. the quality of being loyal; fidelity; sincerity.
Respect for the principles and rules that guide the honour and probity. Faithfulness to commitments and agreements undertaken, staunch character.
To remain loyal to the business partners because we depend on them and they depend on us.
Being trustworthy for being loyal.
Photo by Ian Lieske, finalist of the Emergentes dst Award 2011.
Solidarity. (from the lat. solidare) n. 1. the quality of being solidary; 2. reciprocal responsibility among the members of a group, namely social, professional, etc.; 3. sense of sharing another's suffering.
Being solidary is being a friend, offering our hand with genuine generosity and bringing joy and human warmth to those who, somehow, are marginalized. Being solidary is being more human. A solidary company is recognized as a fair and non-selfish company. A solidary company is a preferred choice in business. It is a more competitive company. Volunteering is a vehicle to solidarity. It is modern, fair, cultured, friend, it is a noble gesture of moral elevation.
Photo by Clarence Gorton, finalist of the Emergentes dst Award 2012.
Courage. (from the lat. coraticum) n. 1. bravery facing danger; intrepidity; to have audacity; 2. moral force before a suffering or setback; 3. [fig.] to input energy when performing a difficult task; perseverance...
Courage is essential in our life. Courage to face less pleasant situations when complex issues come up, not expecting random resolutions.
It is a value that we must highlight as opposed to the fearful, cowardly and laziness.
The courage to react to criticism not with an attitude of demotivation or sadness, but rather to search for the means and the action to overcome its own reason. This kind of courage, which is also an intellectual courage, is highly recommended.
Photo by Filipa Alves, finalist of the Emergentes dst Award 2011.
Ambition. (from the lat. ambitione) n. 1. vehement desire of wealth, honours or glories; 2. expectation about the future; aspiration; 3. lust; greed…
Vehement desire to achieve a particular goal. Ambition not to resign ourselves. Ambition to take the best potential from ourselves. Ambition to deserve ourselves. Ambition to be athletes in our top-level competitive jobs. Ambition to beat our brands. Ambition to get the best deals with the maximum value, due to the high levels of proficiency and efficiency.
Photo by Scarlett Coten, finalist of the Emergentes dst Award 2011.
Esthetics. ESTHETICS (from the Greek aisthetiké, "sensitive") n.f. 1. Philosophy branch of philosophy that studies the beauty and nature of artistic phenomena; 2. author's own style, time, etc.; 3. harmony of shapes and colors, beauty; 4. set of techniques and treatments that aim to beautify the body.
We decided to build the company's economic foundations under a cultured, cosmopolitan and cool image. Because it is a charming state of being. Good taste because we are sustainable and we respect the planet. Good taste because we are sensitive. Good taste just because.
Photo by Karl Erik Brondbo, finalist of the Emergentes dst Award 2011.
Responsibility. (from the lat respondere) n. the trait of being answerable to someone for something or being responsible for one's conduct; a form of trustworthiness.
We must be certain that, before a choice, we chose what is best for both of us and not just the best for each one. Each employee is responsible for his negotiated activity and co-responsible if the co-worker does not fulfil his own task, thus preventing the common goal. A team is a set of individuals - is a whole. In the business game, as in social or family contexts, everyone must comply with their own relative position and we shall not permit that one of ours fails to be in our team.
News
Press Room
Champions of Portugal: Meet the 12 winners of the Export & Internationalization Awards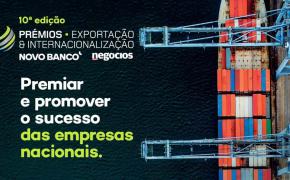 15/12/2020
Champions of Portugal: Meet the 12 winners of the Export & Internationalization Awards
Jornal de Negócios
Meet the 12 winners of the Export & Internationalization Awards, an initiative by Negócios and Novo Banco
Exportation
 Strategic Sectors - Health
Hovione winner
"Our mission is to save lives"
"We are two thousand and our mission is to save lives," said Guy Villax, CEO of Hovione, son of Ivan Villax who with his wife Diane and two Hungarian compatriots founded Hovione in 1959. He added that "the most recent number that gives us purpose and energy is that the processes developed by our scientists and the products manufactured in our factories have cured four million hepatitis C patients. Doing the right thing is what moves us".
Hovione exports all of its production to 34 countries and its turnover was 150 million euros in 2019, plus 7.5%, and has almost 1,300 employees in Portugal. It is a family business formed by an international group of companies with factories and laboratories in Portugal, Macau, United States and Ireland.
"This year we will contribute to the clinical development of more than 70 molecules and produce 50 commercial products and our customers have seen four new molecules approved by the American regulator. Our customers are the most innovative companies in the world and the markets are the most highly regulated ", concluded Guy Villax.
It is the private company with more PhDs, more than a hundred, so Guy Villax underlines that "a large part of our success is due to the quality of young people who are trained in our universities. For the future, the path is always the same, it has to do with innovation, quality, service and working hard to leave the competition behind ".
Hovione companies are owned equally by the second-generation shareholders, brothers Peter, Guy, Sofia and Miguel. In 2016, Hovione's shareholders entered into a new business with Hovione Capital, which invests in health start-ups, and Hovione Technology, in the area of new medical devices in the area of pulmonary inhalation.
Exportation
 Strategic Sectors - Digital
Critical Software Winner
Change is critical
Critical Software was born in 1998 at the initiative of three engineers from the University of Coimbra, Gonçalo Quadros, João Carreira and Diamantino Costa, with NASA as its first customer. "Since then we have been growing and having customers in different geographies. We currently have customers in 17 different countries and export 80% of their turnover, which in 2019 was 58 million euros, with exports increasing by 15% ", informs Mónica Sobreira, director of the digital engineering services division.
As of 2007, the group was formed with the first spin-off, Critical Links, followed by Critical Materials, Critical Health, Critical Manufacturing and the joint venture with BMW, Critical Techworks. In terms of markets, we are in nine different areas such as finance, railroad, aerospace, medical devices, e-commerce, but also the government, telecommunications.
It is a company that has been helping its customers in the development of systems and critical solutions to their business, has 900 employees. It has offices in Coimbra, Lisbon, Porto, Tomar, Vila Real, Viseu, Southampton, Derby, Munich, Sunnyvale (USA).
"For the future, the main challenge is related to covid-19, which is remote work, being able to reach new customers without being able to be near them, we have to do all of this remotely. But as Critical Software's philosophy has always been, we must always be attentive to changes and be very agile and flexible in this adaptation. We have been able to respond to this challenge and continue for many more years and with a growth rate that has been usual at Critical Software, which is in the double digits ", stated Mónica Sobreira.
Exportation
 Large Companies-Tradable Goods
Simoldes Plásticos Winner
At the forefront of the automobile industry
Created in 1980, Simoldes Plásticos (plastics) was born from the plastics division of the Simoldes Group, based in Oliveira de Azeméis, which was founded in 1959 with the constitution of Simoldes Aços (steel), a company dedicated to the manufacture of injection moulds for the plastics industry. Owned by António Rodrigues is a company that produces injected plastic parts mainly for the automobile industry.
The main customers of Simoldes Plásticos include the main OEM (Original Equipment Manufacturer) of the automobile industry, namely the Volkswagen Group, with the brands Volkswagen, Seat, Audi, Porsche and Skoda, PSA Group (Peugeot, Citroën), Ford, Renault, etc., with Simoldes Plásticos being a first-line supplier to many of these customers. Today there are three factories in Portugal, and industrial presence in Brazil, with two factories, France, Poland, Czech Republic and Morocco.
"Our export path is linked to the monitoring of our customers. We also have a strong part of internationalization because we have to follow our customers to the different geographies where they are located ", says Ercília Tavares, Simoldes Plásticos financial director.
It exports to 12 countries and records 102.1 million euros in export volume, an activity that increased by 24.8%, in 2019. "Growth has to do with factors such as being dynamic, competitive, quality, giving a good service and nowadays with innovation and sustainability", defended Jaime Sá, director of Simoldes Plásticos.
Exportation
 PME Exporter - Services
ConstruGomes Winner
Bridge builders and artworks
The Gateway Mersey bridge in England won the 2019 best structure in the world award from the International Association for Bridge and Structural Engineering. It was built by ConstruGomes, a company from Barcelos that is dedicated to making large infrastructures, but we are more focused on the construction of bridges and large structures such as viaducts, tunnels and dams and with a great focus on internationalization.
"The journey was very difficult because it took us a few years to be able to do what we are doing. One of the successes was the export of services, which reached 95% based on our quality, safety and innovation of the company ", said Carlos Gomes, president of ConstruGomes, which holds 80% of the company, with the remaining 20% to António Lima, administrator.
The company was originally born in Spain, in 2004 but five years later it was installed in Portugal. With about 300 employees, it had a turnover in 2019 of 30.6 million euros, exporting to 18 countries. As Carlos Gomes says, "we live in a very small country where we would not be able to have the volume of business we have".
Its international network consists of branches in the Republic of Ireland, Norway, Germany, United Kingdom, Belgium and the Republic of Slovakia. In Brazil, the Dominican Republic and the United States of America, branches were established. In Mexico, Holland and Colombia the activity was provided directly from Portugal.
The company's objective is to grow sustainably. ConstruGomes has no barriers in terms of market or frontier. "We are available to make bridges, an artwork or a good concrete structure where they are needed," concluded Carlos Gomes.
Exportation
 Exports + Employment
Bysteel winner
A company with a lot of steel
Bysteel is a company specialized in the design, manufacture and assembly of steel superstructures, which was founded in 2008 and resulted from a spin-off of the DST group. It exports to 25 countries, has a turnover of 39.8 million euros in 2019 and exports grew 67% and has 2,000 employees.
According to Rodrigo Araújo, director of Bysteel, "this adventure in the mature markets of central Europe has forced us to operate according to the highest standards imposed on the sector in which the main challenges are those in terms of engineering and management of international contracts ".
The "made in Portugal" in distant geographies
Bysteel is the latest bet of the DST Group, which now has a company specialized in the design, engineering and execution of facades and architectural envelopes for buildings.
This subsidiary is already operating in four countries and the factory represents an investment of 16 million euros, creates more than 200 jobs and projects a turnover in 2021 of 45 million euros, 90% of which for international markets.
Like these companies, the DST group takes qualified ''made in Portugal 'to more distant and competitive geographies ", says Rodrigo Araújo, administrator, concluding that "today we trust more than ever in what the future has to offer".
The DST group, founded in 1984, is headquartered in Braga and will have invoiced around 400 million euros in 2019, in all the businesses it has in the areas of construction, environment, renewable energy, telecommunications, real estate and venture capital.
Exportation
 Exports + Employment
Basi winner
From Mortágua to the world
Basi Laboratories - Pharmaceutical Industry were founded in 1956 in Mortágua and develop, manufacture and commercialize a range of pharmaceutical products and therapeutic solutions for the health area. In 2007, with the acquisition of 98% of the company's capital by FHC Pharmaceutical, it underwent a profound organizational restructuring and the requalification of the entire manufacturing unit, as well as a new strategic orientation and conditions for the development of synergies.
In 2012, a new unit with 6,600 m² of the approximate area was inaugurated, with production and development for oral and semi-solid liquids and the capacity to produce 45 million units per year. With this modernization, the bet on the development and the acquisition of new products allowed that today it has a portfolio that includes more than 240 medicines for human use, distributed in 17 therapeutic areas.
Basi Laboratories had a turnover of 27 million euros in 2019. In terms of exports, 93% were concentrated in Ireland, Libya, Poland, the United Kingdom and Hungary. FHC Pharmaceutical is owned by Luís Gonçalves Simões and Joaquim Matos Chaves, who share the capital equally. In 2019, it had a turnover of 54.3 million euros and in addition to Basi Laboratories, it also holds Empifarma.
Exportation
 Best Multinational Exporter
Farfetch winner
The great digital platform of luxury
It is the leading global technology platform for the luxury fashion industry. Founded by José Neves in 2007 and launched the following year, Farfetch started as an e-commerce marketplace for luxury boutiques worldwide.
Today, the Farfetch marketplace connects customers in more than 190 countries and features products from the 1300 best brands, boutiques and department stores in more than 5 countries ensuring an offer from an extensive luxury collection on a single platform.
Farfetch has been listed on the New York Stock Exchange since September 2018. The company's revenues in 2019 were 1.021 billion dollars, 69.5% more than in 2018 and the gross value of the goods, that is, the value of the transactions carried out increased 52% to 2.1 billion dollars and had 373.7 million dollars.
Today Farfetch has other business units, including Farfetch Platform Solutions that offers technology and e-commerce services, Browns, Stadium Goods, acquired for $250 million, which deliver products directly to consumers and NGG-New Guards Group, purchased for $675 million, for the development of global fashion brands.
Farfecth invests in innovation as the Store of de Future augmented reality solution and develops technologies, business solutions and services for the luxury fashion industry.
It has 2.7 million active consumers in the marketplace with 3,400 brands, has offices in 14 locations around the world (in some cases more than one office per location, such as Porto), in Portugal there are 7 offices in Porto, Guimarães, Braga and Lisbon, and 5000 employees worldwide, more than half in Portugal.
Recently, it has partnered with Alibaba, for the Chinese market, Richemont, in addition to the one made with the Artemis group, magnate François Henri Pinault, owner of the Kering group (Gucci, Bottega Venetta and Saint Laurent).
Exportation
 PME Exporter - Tradable Goods
J.C. Ribeiro. Winner
Cork stoppers for premium spirits
Connected to the cork industry, Luís Manuel Ribeiro, who at 86 remains a chairman, discovered in 1987 a business opportunity in Scotland, when whiskey producers felt the need to return to using natural products and abandoning screw caps. He called it J. C. Ribeiro in honour of his son, José Carlos Ribeiro, who was finishing his degree in Economics, and who, shortly afterwards, joined the company.
The company makes capsulated stoppers with different materials for the market that is called bartops, destined for distilled drinks in the premium segment. Its clients include Jack Daniels, Jameson, Glenfiddich, Hendricks, Famous Grouse, Four Roses among others. Many of the current customers have been with the company since 1987.
With a turnover of 32.2 million euros and increased exports by 33.2%, which go to 20 markets and have 72 employees. This year it reached 100 million corks sold. The product used in its stoppers is cork, only the materials of the capsules vary between plastic, wood, ceramics, metal, crystal, glass, etc.
JC Ribeiro is building a second industrial unit to respond to the significant increase in production, and to comply with the sustainability goals, of reducing the ecological footprint.
"In the coming years, we will develop a more aggressive strategy in the market in order to take advantage of the increase in productive capacity. Then we have any family business, we are concerned with integrating the third generation of the family. The combination of these two factors will allow to diversify markets and take advantage of the productive capacity created ", said Luís Magalhães, director of J. C. Ribeiro.
Exportation
 PME Exporter - Tradable Goods
Honourable Mention Moca Stone
The digital in the natural stone business
Moca Stone is a company dedicated to the extraction of limestone, the transformation of finished products and substitutes. Its main objective is to be in the stone business and to be able to value products with the maximum added value possible.
The main markets for its nine products are non-EU, with Asia leading in limestone consumption. Turnover in 2019 was 16.3 million euros, with exports representing 94%, a 35% growth compared to 2018. Its main quarries are Covão Grande-Mendiga and Codaçal-Serro Ventoso in Porto de Mós, Moleanos in Aljubarrota, Casal Farto in Fátima and Pé da Pedreira in Alcanede.
"The strategy for the future involves solutions that allow digital to be used as a major commercial vehicle, continuing to grow with its customers in the four corners of the globe," stated Luciano Santos, partner and administrator.
In his opinion, "Portugal is one of the most developed countries in natural stone, in terms of sustainability, technology and innovation. There is a geological resource in Portugal with much superior quality even to the resources of marbles such as the Italians ".
The stone business started with Francisco dos Santos "Canteiro", but it was his son Manuel Rodrigues dos Santos who, in 1962, launched himself into the activity on an individual basis, in the manual extraction of blocks, to later evolve the extraction processes of the ornamental stone, in a continuous way, perfecting the knowledge of the subsoil and geology of the region.
Exportation
 Large Exporting Company Services
The Navigator Company Winner
The roles of a major exporter
At its origin is Companhia Portuguesa de Celulose (Cellulose Portuguese Company), created in 1941 and having its eureka moment in 1957, when in Cacia it became the first factory in the world, outside Australia, to produce eucalyptus kraft pulp and became a world standard. Today it is an integrated producer of the forest, pulp and paper, tissue and energy. It is the third-largest exporter in Portugal and the largest generator of National Added Value, representing approximately 1% of the national GDP, about 3% of the national exports of goods, close to 6% of the total containerized cargo exported by the national ports.
"At the basis of this value chain is the forest and unique competitive advantage. Portugal has unique soil and climate conditions to create a differentiating raw material, the eucaliptusgloballis, considered worldwide as a species that has the best fibre for the production of the highest quality papers ", explains António Redondo, CEO of The Navigator Company.
It is the European leader in the production of uncoated fine printing and writing papers and the sixth-largest in the world and is the largest European producer, the fifth in the world, of bleached eucalyptus pulp. The Navigator Company had a turnover of 1688 million euros in 2019 and exported to more than 130 countries. One of the main bets is the tissue with sales of 132 million euros, 45% more than in 2018.
According to António Redondo, "this value chain favours a managed and resilient forest, providing an opportunity to reduce the abandonment of the territory. We believe that at a time when the world is undergoing unprecedented transformations and is looking for new models of sustainable development and shorter supply chains, Portugal has a unique opportunity to develop a growth and valorisation strategy for its forest".
Internationalization
 Large Companies
Mota-Engil winner
Portuguese-Chinese alliance in construction
É o principal grupo de construção e engenharia português, que nasceu em 1947 quando Manuel Mota criou a Mota & Companhia para explorar as florestas de Cabinda em Angola. Hoje tem um volume de exportações de 2,2 mil milhões de euros, que representa 78% do volume de negócios que foi de 2,8 mil milhões, tem mais de 37 mil colaboradores.
As Gonçalo Moura Martins explains, Mota-Engil has been working abroad since its foundation but recognizes that this focus "was exponential when the Portuguese market started to enter a deep crisis and the company had to reinvent itself and conquer new markets. Without a strong domestic base, without a capacity and a solid financial balance and without an organizational structure that allows international projection, internationalization is a very big risk ".
With about 250 companies, the Mota-Engil group is today a multinational with businesses in areas such as engineering and construction, environment and services, transport concessions, energy and mining. It has the leadership in Portugal, it is one of the 30 largest European construction groups, present in 28 countries, spread over three geographical areas Europe, Africa and Latin America. "It is a learning process with risks that have to be combated with a lot of organization, discipline, resilience and determination", revealed Gonçalo Moura Martins, CEO of Mota-Engil.
The main shareholder, the Moat family, has entered into a strategic and investment partnership agreement with China Communications Construction Company (ACPC), which will retain about 30% of Mota-Engil, and brothers António, Manuela, Teresa and Paula Mota download the 66.39% stake to 40%.
 Special Jury Award
Vista Alegre Atlantis winner
The ways of the globalization of the Vista Alegre
"To transform the Vista Alegre mark into a global mark in a segment of sufficient requirement, that is of the excellency and the luxury, it is a daily battle in mature markets, in diversified markets", said Nuno Barra, administrator of the Vista Alegre Atlantis.
Is a group of ceramics, crystal and glass, that it produces parts in porcelain, stoneware, faiança, crystal and glass that origin in the Porcelain Plant has of the Vista Alegre, established in 1824, the first dedicated industrial unit to the production of the porcelain in Portugal, that in 2001 merged with the Atlantis, that is born as Crisal in 1972 to manufacture crystal parts.
In 2009, it became part of the Visabeira Group's brand portfolio and had a turnover in 2019 of 120 million euros, 74% of exports, which grew 8.4%, profits of more than seven million euros, and counts on almost 2,500 employees.
As Nuno Barra says, "the internationalization process is always a very challenging process, especially for a company that is in more than 70 countries and exports to 116 countries".
In his opinion, the strategy must be clear whether it allows for a well-established focus and which, on a daily basis, allows to overcome some difficulties and to add a lot of resilience. "For the future, it is expected to enter more markets because the objective is to globalize the Vista Alegre brand and as a market focus, in addition to those that are a priority today, the brand will concentrate efforts in markets such as Mexico, India, Germany and United Kingdom ", concluded Nuno Barra.